CUPE Local 2357 represents over 2,200 Educational Assistants Registered Early Childhood Educators, Extended Day RECE, Office Administrators, Library Technicians, LTST, Board Staff, and Developmental Staff with the Ottawa Catholic School Board.
CUPE 2357 has been chartered with CUPE since March 24th, 1980. We are affiliated with CUPE Ontario, Ottawa District Labour Council and the Ontario School Board Council of Unions ( OSBCU)
Message from the President
Dear Member,
Thank you for visiting our website, I am delighted to welcome you as a new or current CUPE 2357 member. I invite you to browse our website to see the strengths and advantages that come with being a CUPE member and to get better acquainted with various provisions under your Collective Agreement. CUPE Local 2357 is made up of over 2,200 full-time, part-time and casual members, in a variety of job classifications.
Our website will provide you with valuable information such as your collective agreement , bylaws, bargaining updates, point of contact emails for union stewards and other important information that relate to you as a CUPE 2357 member.
The CUPE 2357 Executive board and stewards are here to support you in a variety of ways, we encourage you to attend our quarterly General Membership Meetings (GMM) and be an engaged union member, we all need to work together to leverage our collaborative spirit and engagement as one of the biggest Education Sector locals in Ontario.
I hope to get a chance to meet you on the front lines and say Hello, as I get out to the various work locations around the Ottawa Catholic School Board.
Should you have any questions, please do not hesitate to contact us via the Contact Us tab on this page.
In Solidarity,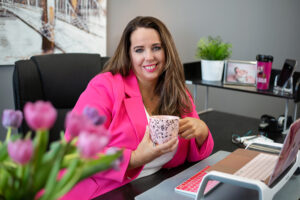 Cynthia Steeves
President, CUPE 2357